Join the Cobb County Sheriff's Office
A Message From The Sheriff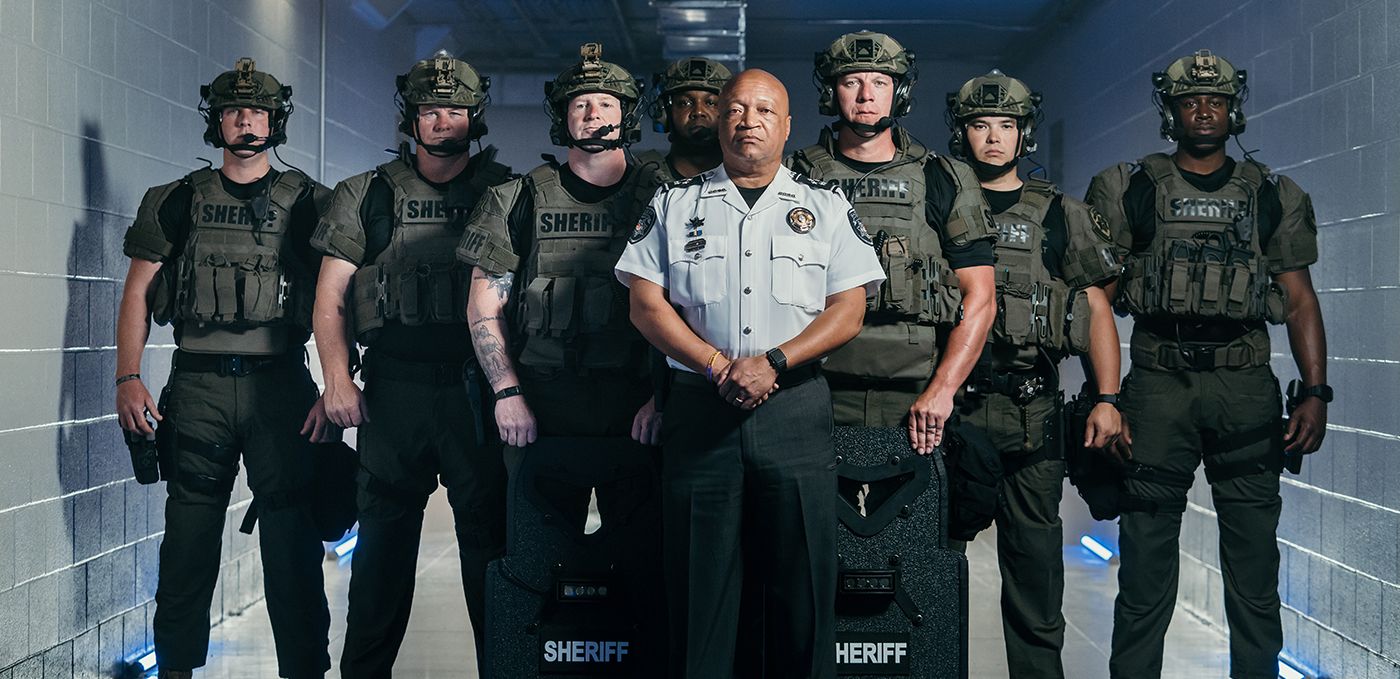 Dear Candidate,
Law enforcement is one of the most rewarding careers possible for those with a passion for serving others. Thank you for your interest in joining the dedicated men and women of the Cobb County Sheriff's Office.
You can count on a work environment that promotes excellence and integrity, one where coworkers become family. As we work together to build the best Sheriff's Office in the state, I am committed to investing in the training and education of our deputies and civilians to ensure career advancement and to best serve the people of Cobb County.
Are you ready to make a difference?
Sheriff Craig Owens
Eligibility Requirements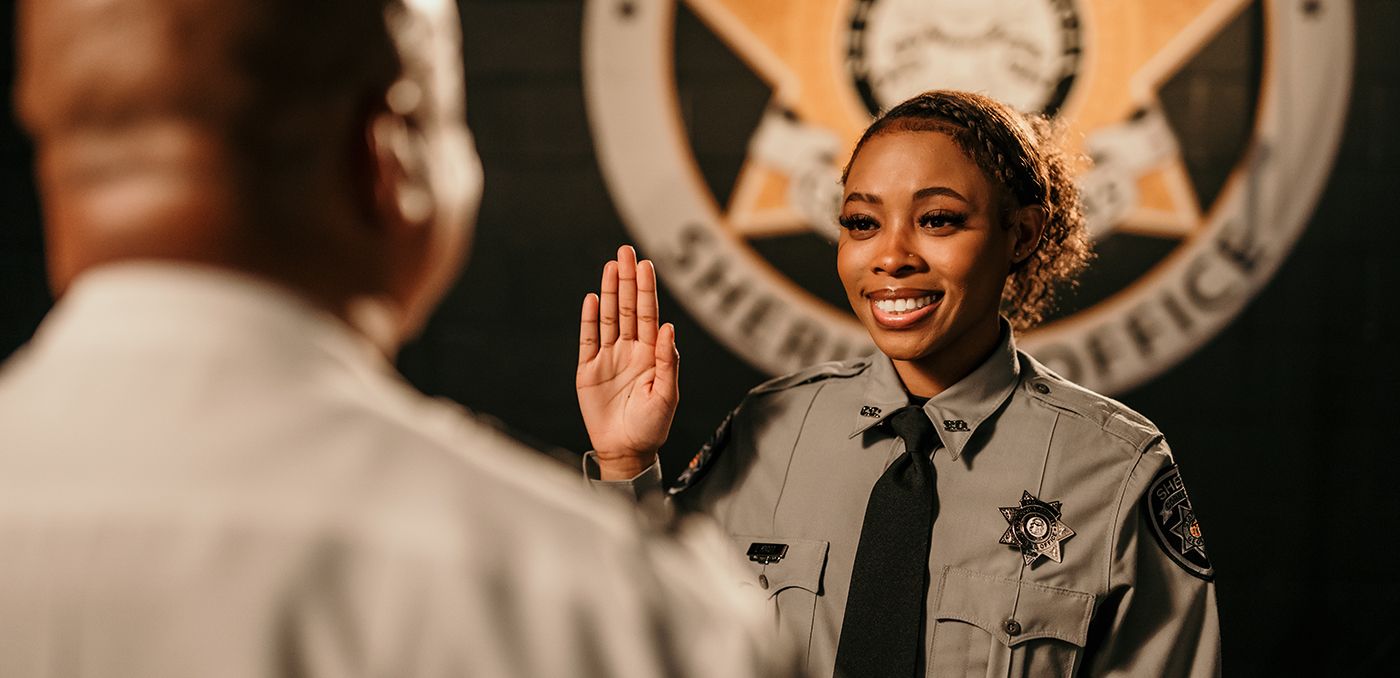 To be eligible for employment you MUST:
Be a U.S. Citizen
At least 21 years of age
Obtain High School Diploma or GED
Have a Valid Driver's License
Have Good Employment History
Have Good Personal References
Please Note: The Sheriff's Office does not allow tattoos or branding on the head, neck, scalp, hands or fingers. The display of any unprofessional, obscene or offensive tattoos or brands are prohibited. The final authority as to the prohibition of a tattoo/brand shall be with Sheriff or his design.
Selection Process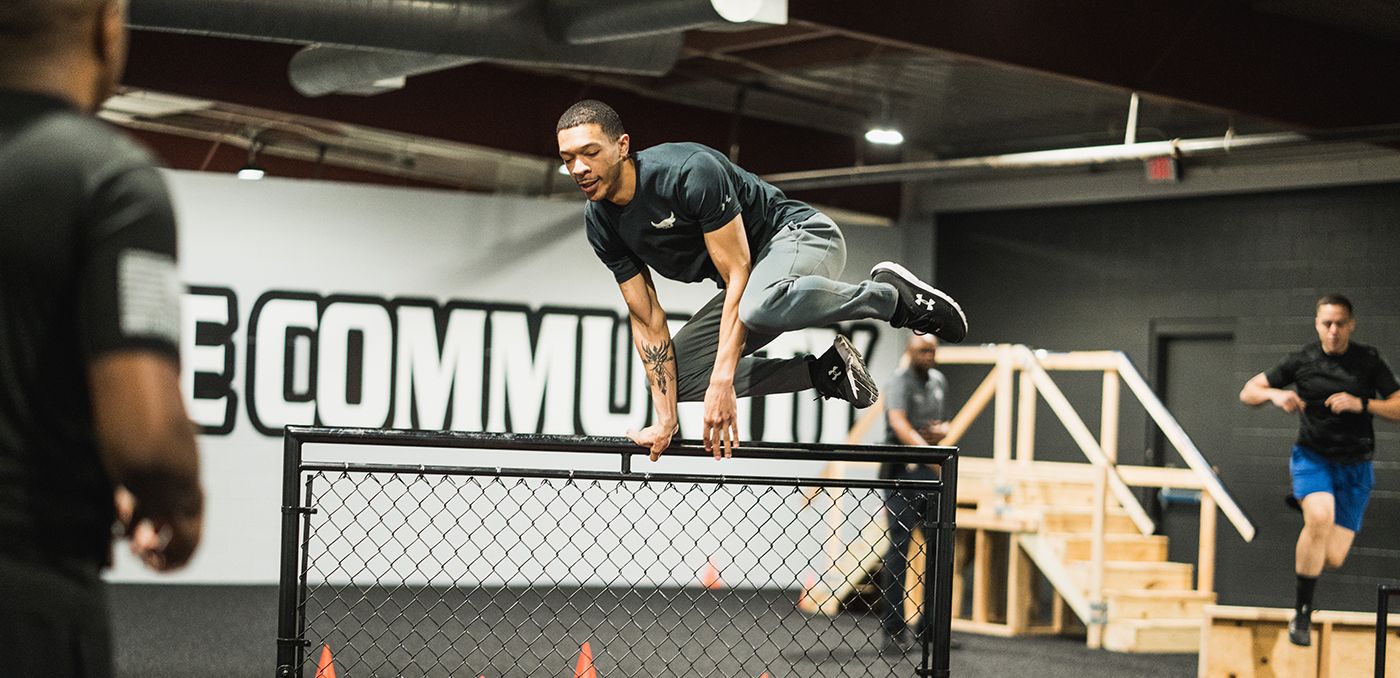 Physical Agility Test
Background Investigation
Interview Process
Polygraph Examination
Medical Examination
Psychological Evaluation
Salary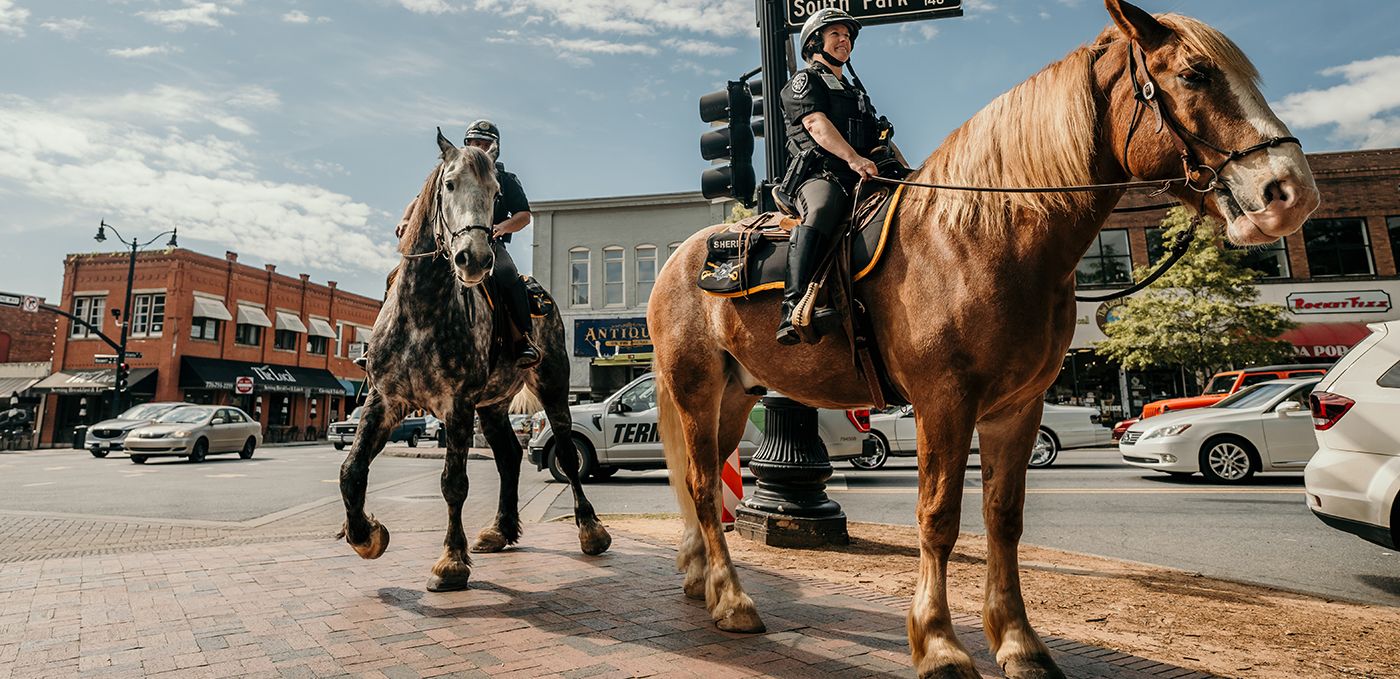 Part-Time Positions Available!
Deputy Sheriff Starting Pay $50,373 (annually based up 12 hour shifts) Effective January 1, 2023

$4,000 hiring incentive available for a limited time.

Deputy Sheriff III – $1.40 pay increase from Deputy Sheriff II, Available after Four Continuous Years of Service
Shift Differential Pay: Evening Shift Deputies receive an additional $.50/hour; Morning Shift receive an additional $1.00/hour
Detention Incentive Pay of $1.30 Per Hour is Available to Eligible Employees, Sworn & Civilian
Lateral Entry Program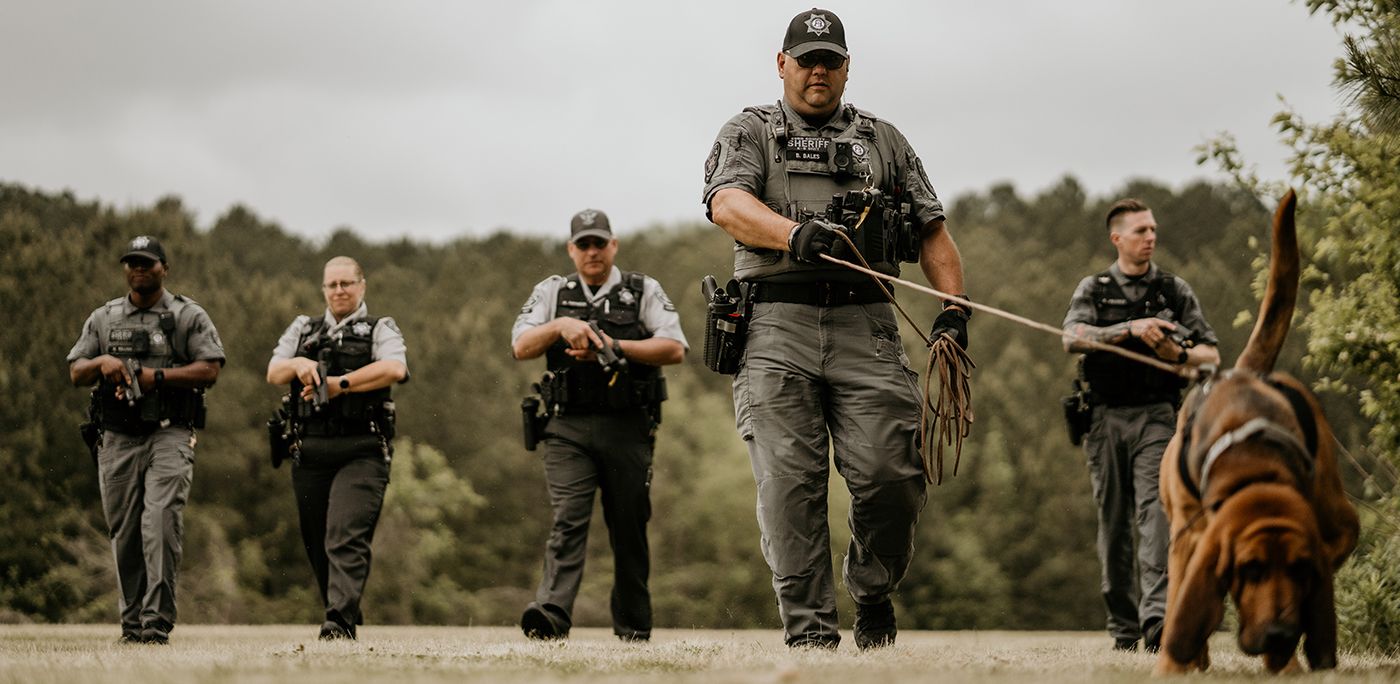 Eligibility:
Lateral Entry is limited to applicants that are currently in a sworn law enforcement position or have been absent from a sworn position for less than two (2) years. The applicant must hold a State Peace Officer Certification, and must have served a minimum of two years consecutive service in a full-time sworn position. 
Lateral entry applicants will be given credit for years of service and placed accordingly in the Step in Grade pay scale.  $8,000 hiring incentive available for lateral applicants.
Educational Incentive Pay
Sworn Employees with Higher Education will be Eligible for the Following Education Incentive Pay:
Associate's Degree: $1000 per year
Bachelor's Degree: $2000 per year
Master's Degree: $3000 per year
*Must Provide Sealed Copy of Transcript From Education Institution. Pay will be Distributed to employee Quarterly.
Benefits
Health Insurance
Dental and Vision Insurance
Paid Vacation and Holidays
Sick Leave
Paid Military Leave
Tuition Reimbursement Program
Deferred Compensation Plan
Retirement Benefits
Supplemental Insurance
Flexible Spending Accounts
Life Insurance
Free Wellness Clinic
Available Positions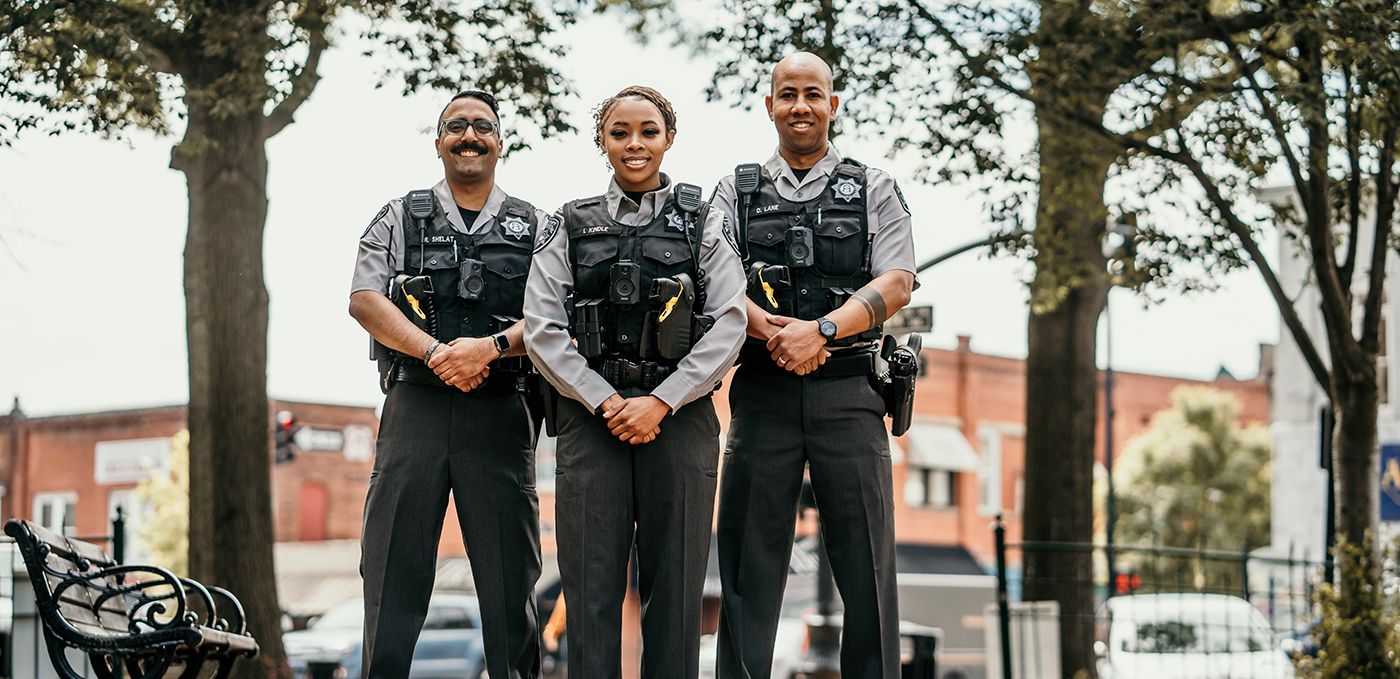 Deputy Sheriff
Marietta, GA
Full-Time – $50,373.00 – $70,840.00 Annually
Category: Law Enforcement
Department: Sheriff's Office
Position Information
The Cobb County Sheriff's Office is mandated by the Constitution of the State of Georgia and executes a broad range of services which include, but are not limited to: Jail Operations, Court Security, Criminal Warrant Execution, Civil Process Service, Mental Health Transports, Forgery/Fraud Investigation, and Fugitive Investigation and Apprehension. Accepted applicants will be contacted by a Sheriff's Office recruiter to schedule the Physical Agility Test. The Physical Agility Test (PAT) consists of the following events: Start with 1 3/4 laps around the outside of the course (roughly half basketball court) and then enter course, jump two small hurdles, climb and descend a flight of stairs and continue back up and down the stairs again, jump another hurdle and go under a 2 1/2 feet high bar, run and a leap across a simulated 6-foot gap, run and climb over a 4-foot-high chain link fence panel, climb through a standard sized 4 foot high window, drag a 150-pound dummy a distance of 20 feet, and run a final lap around the outside of the course.
Base Pay for Deputy Sheriff I is $50,373.00 per year (18-month working test period). Shift differential pay is as follows: evening shift deputies receive an additional $0.50/hour; overnight shift deputies receive an additional $1.00/hour; detention center eligible deputies and civilians will receive an additional $1.30/hour. Education incentive pay is as follows (annually): $1,000 Associate Degree,  $2,000 Bachelor's Degree,  $3,000 Master's Degree. The department offers a Tuition Reimbursement Program for eligible employees.  Paid vacation leave offers 13 to 20 days per year, based on years of service with the department. There are 11 paid holidays per year. Paid sick leave accumulates at 4.0 hours per biweekly period. Employees are eligible for paid military leave, up to 18 days per year. A free health clinic is available for all Cobb County Employees and their dependents who have insurance with Cobb County. The clinic offers sick and well checks and many prescription medications at no cost to the employee.
Essential Functions
Enforces all local and state codes, ordinances, laws and regulations, both traffic and criminal, in order to protect life and property, to promote security, and to maintain law and order.
Provides courtroom security: maintains a security presence in County courtrooms to ensure safety of court personnel, to identify/prevent disturbances of court proceedings, and to identify/prevent potential violence or use of weapons; and assists with courtroom proceedings and documentation process as required.
Manages courtroom activities: maintains law and order during courtroom proceedings; announces judge's entry; swears in witnesses; enforces courtroom rules; answers questions from the public and judge; maintains contact with counsel during deliberations; and manages jury.
Conducts security checks of courthouse offices, judges' chambers, parking lots, or other areas of courthouse; performs electronic and visual security screening of jurors, spectators, or other individuals: and safeguards judges and other judicial personnel.
Manages prisoners; maintains continual visual surveillance of inmates: monitors and controls all inmate activities regarding movement; subdues unruly and resisting inmates; manages interpersonal conflicts to maintain order; and performs searches of inmates.
Transports inmates to/from assigned locations such as courts, jails, detention center, correctional institutions, prisons, medical facilities, regional youth detention centers, or elsewhere as directed: and provides safety and security of inmates during transport.
Serves felony and misdemeanor warrants and civil papers: arrests individuals named in warrants; conducts investigations to determine location/locate individuals named in criminal and civil papers; performs extradition of alleged criminals from other jurisdictions to satisfy open warrants; and executes lunacy or juvenile pickup orders.
Patrols designated areas to detect and deter criminal activity and traffic violations: prevents/discovers commission of crime and traffic violations; responds to calls relayed by dispatchers; apprehends, arrests, and processes criminals, fugitives and offenders; and writes citations. Responds to calls relayed by dispatchers: responds to alarms, domestic disputes, assaults, burglaries, traffic accidents, lost or missing persons searches, rescue operations, public service duties, welfare checks, stranded motorists, or other calls for assistance; conducts preliminary investigations; interviews victims, complainants and witnesses and takes statements; gathers information and evidence; seizes contraband and weapons; preserves evidence until the case is disposed of in a court of law; preserves and secures crime scenes; and takes photographs and prepares crime scene sketches.
Processes incoming detainees, e.g., conducting searches to detect concealed weapons and contraband; processing fingerprinting and identifications cards. Performs security patrol operations, providing monitoring of both inmates and security/fire systems; controls all movement within monitored area and ensures that inmates are safely and securely maintained. Performs other related duties as assigned.
Minimum Qualifications
High School Diploma or GED and ability to graduate from the POST academy within 12 months required; or any equivalent combination of education, training, and experience which provides the requisite knowledge, skills, and abilities for this job. Must be a U.S. Citizen, have a valid driver license, must be 21 years of age, must pass a background investigation, must have no felony convictions, must pass a polygraph examination, must pass a physical examination, must pass a psychological examination and must pass an oral interview board.
Licenses and Certifications
Must possess and maintain a valid Driver's License; maintain Peace Officer Standards and Training (POST) certification. May be required to obtain and maintain additional certifications depending on area of assignment.
Physical Abilities
Tasks require the ability to exert heavy physical effort in heavy work, with greater emphasis on climbing and balancing, but typically also involving some combination of stooping, kneeling, crouching, and crawling, and the lifting, carrying, pushing, and/or pulling of moderately heavy objects and materials (20-50 pounds); may occasionally involve heavier objects and materials (up to 100 pounds).
Sensory Requirements
Some tasks require the ability to perceive and discriminate colors or shades of colors, sounds, taste, odor, depth, texture, and visual cues or signals. Some tasks require the ability to communicate orally.
Environmental Factors
Performance of essential functions may require exposure to adverse environmental conditions, such as wetness, humidity, rain, fumes, smoke, temperature and noise extremes, hazardous materials, fire, unsafe structures, heights, confined spaces, traffic hazards, bright/dim lights, animal/human bites, explosives, firearms, violence, disease, or pathogenic substances.
Contact Information
Investigator Detrica Zimmerman
(770) 499-4745
This email address is being protected from spambots. You need JavaScript enabled to view it.
Investigator Jeffrey Croft
(770) 499-4739
This email address is being protected from spambots. You need JavaScript enabled to view it.
Investigator Lakesha Jackson
(770) 499-4715
This email address is being protected from spambots. You need JavaScript enabled to view it.
Investigator Patrick Appiagyei
(770) 499-4759
This email address is being protected from spambots. You need JavaScript enabled to view it.
Investigator Kristine Sahms
(770) 528-3833
This email address is being protected from spambots. You need JavaScript enabled to view it.
Recruiting Office
(770) 499-4739
This email address is being protected from spambots. You need JavaScript enabled to view it.
185 Roswell Street,
Marietta, GA 30060
2nd Floor Public Safety Building
Cobb County Human Resource Department
Marietta, Georgia 30060
Telephone: (770) 528-2555 — Employment Hotline