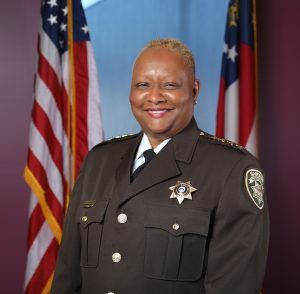 Chief Deputy Rhonda Anderson
Chief Deputy Rhonda Anderson is a proud Cobb County native and graduate of Marietta City Public Schools. She holds a bachelor's degree in criminal justice. She joined the Cobb County Sheriff's Office in 1983 as its first Black female deputy. Over the course of her law enforcement career, she worked in the Adult Detention Center, Criminal Investigations, Field Operations, and the work release program.
As Chief Deputy, Anderson oversees the Adult Detention Center and the chaplain program.
Anderson is a mother of four, a grandmother of four, and is active in the Cobb County civic community. Every Sunday, you can find her at Turner Chapel A.M.E. in Marietta where she is a lifelong member and currently serves on the usher board and volunteer ministry.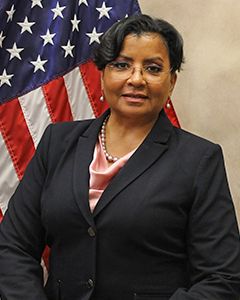 Assistant Chief Deputy Gina V. Hawkins
Assistant Chief Deputy Gina V. Hawkins oversees Uniformed Operations, Criminal Investigations, Training, and Internal Affairs.
Her executive skills include strategic planning, risk management, alternative policing strategies, organizational transformation, governmental investigation, modernization, crisis response, and establishing best practices and operational infrastructure.
From 1988 to 2017, Hawkins served with the City of Atlanta, Sandy Springs, and Clayton County Police Departments and in 2017, she was appointed Chief of Police for the City of Fayetteville, North Carolina, making her the very first female, first African American, first Hispanic Police Chief in Fayetteville history.
She is a graduate of the FBI National Associates Academy and earned her master's degree in management from John Hopkins University and bachelor's degree in criminal justice from Georgia State University.
Before joining the sheriff's office, Hawkins was responsible for decreasing overall crime by nearly 30% in the city of Fayetteville from 2017 to 2021 and advocating and attaining a 35% salary increase for officers under her leadership. 
She is the Vice President of the National Association of Women in Law Enforcement, Co-Chair of the American Bar Association Criminal Justice Law Enforcement Committee, and a member of the Georgia International Law Enforcement Exchange, Hispanic American Police Command Officers Association and National Organization of Black Law Enforcement Executives.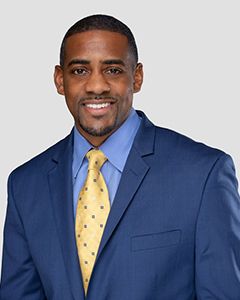 David Jones
Mr. David Jones is the Chief of Staff and oversees the department heads of Support Services, Communications, Community Affairs, Information Technology, Project Management, and Contracts.
His executive skills include project management, budget supervision, strategic planning, business development, proposals and bidding, marketing strategy, and leadership/team building.
He holds an undergraduate degree in management from Kennesaw State University, a master's degree from Georgia Tech in Global Business, and an international certification in business from Beijing University.
He is a board member of the Boys & Girls Club of North Metro Atlanta and the president of the Marietta City Schools Advisory Board and Marietta Mentoring for Leadership.
Before joining the sheriff's office, Jones served as Director of Fixed Assets Advisory Services for Kroll, a business consulting and services company.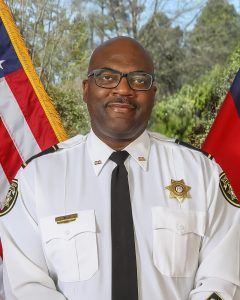 Major Larry White
Major Larry White serves as the adjutant to Sheriff Owens, overseeing special projects and initiatives at the direction of the sheriff. Prior to joining the Cobb County Sheriff's Office, Major White spent 22 years with the Cobb County Police Department.
During his tenure there, Major White operated in several different capacities including Uniform Patrol, Homicide Detective, Field Training Officer, Property Crimes Detective Supervisor, Rangers Unit, and Community Affairs Supervisor. Additionally, he was a member of the Cobb County Police Athletic League for eight years.
Major White is a proud graduate of Georgia Southern University where he earned a Bachelor of
Science Degree in Political Science.