Sheriff Craig D. Owens Sr.
---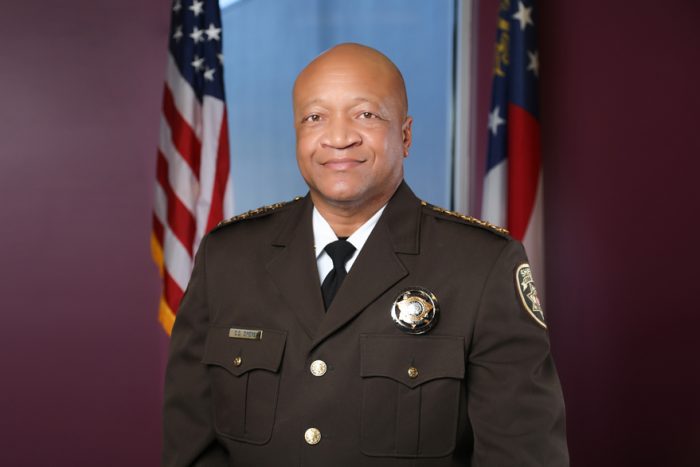 Sheriff Craig Owens is a law enforcement professional with more than 30 years of service to his local community and the United States military.
Following family tradition, he enlisted in the Army upon graduating high school. After four years in the military, he joined the Cobb County Police Department and transitioned his military service to the Army Reserves, with a stint in the Army National Guard.
A proven leader, Owens excelled in his various assignments at the department, including uniform patrol, criminal investigations, special operations, adjutant to the chief of police, SWAT, ranger services, and director of animal services. He retired in December 2020 with the rank of major and as the commander of Precinct 2, the largest precinct in the county's police department.
As a Command Sergeant Major in the Army Reserve, the highest rank possible for an enlisted soldier, Craig led a division of 14,000 personnel across 34 states and managed a budget of $51 million. Known for his steady hand, he was called upon to train soldiers and military police and to investigate wrongdoings in conflict zones, including Kuwait and Guantanamo Bay. Owens retired in summer 2020 after 36 years of dedicated service.
In November 2020, Owens made history by becoming the first African-American elected to be sheriff of Cobb County. Running on a platform of truth, trust, and transparency, he won the Democratic nomination outright and then went on to overtake an entrenched incumbent by earning 55.24% of the vote.
Sheriff Owens is a proud graduate of the FBI National Academy Class #225. He also holds a Bachelor's Degree in Criminal Justice from Saint Leo University and a Master's Degree in Public Administration from Columbus State University. He also holds has a Managerial Certification from the State of Georgia (GPSTC #PA04080032S), and a Local Government Management Certification from the University of Georgia Carl Vinson Institute.
Sheriff Owens is married to his high school sweetheart Sharon Owens. They reside in Mableton, GA where they raised three children and now enjoy spending time with their grandchildren.